ST. PASCHAL CHURCH
We provided Velour 25oz Flame Retardant curtains for this church located in Thousand Oaks, California. The traveler curtain was installed on a SILENT STEEL® 280 Series track for quiet and easy operation.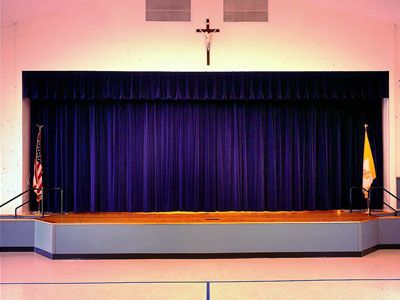 Stage Center View
In this picture a center view of the stage. The color chosen by the church was the Navy Blue.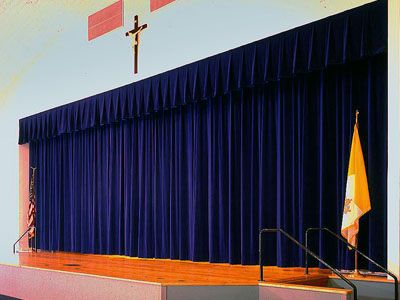 Right Side View of the Stage
The stage drapes were manufactured with a 75% fullness rate, pleated into a Box Pleat finish.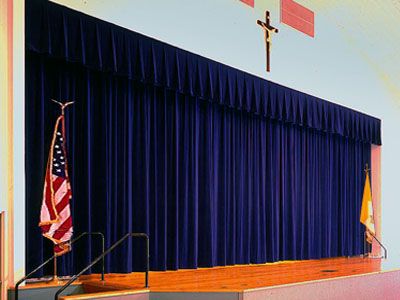 Left Side View of the Stage
The Main Valance was tacked off to a 1x4 strip of wood surface mounted to the underside of the proscenium arch.